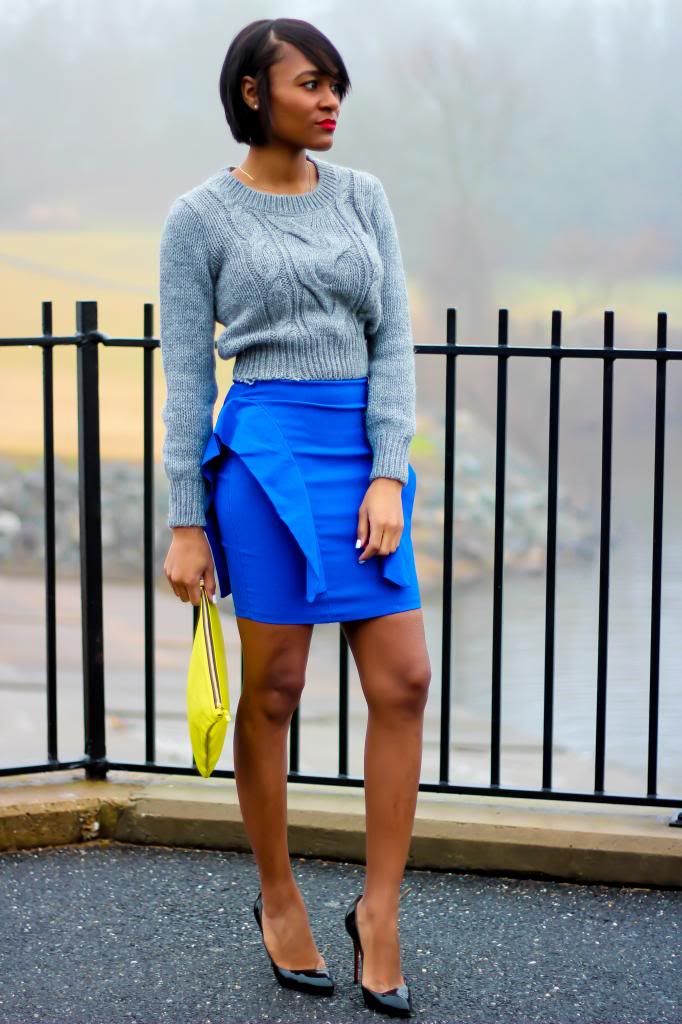 | top: H&M (similar
here
), skirt: Lulu*s (similar
here
), clutch: c/o
Blair Ritchey
, shoes: Christian Louboutin (similar
here
) |
It's always fun to wear items that really do not need much to create a look because it is a character on its own, this cobalt skirt with the side peplum needed a much more simple top to balance out the skirt. Though I did think about pairing the peplum with a brighter top but that would be a lot of color, on top of the detailing on the skirt so I settled for a subtle sweater with texture to give the look a little depth. A brighter accessory was instead a better choice for a pop of color.
My logic behind dressing is to add an "unexpected touch" -- that for me is my signature, I suppose.
Casual but still dressed up at the same time. I always prefer to go against the grain, guess that is the little rebel in me.
And by the way, yes, that is tons of heavy fog as my backdrop. We were given a few days of this weather so a little heads up for upcoming posts.
Happy #Scandal day my friends!